In case you did not know yet, I recently took part in a design competition sponsored by Ikea called "The Search for Canada's Next Designer". Six aspiring Toronto designers go head to head to win a design contract with Ikea Canada. Episode 3 was one of my favourite challenges. If you missed the episode, make sure you check it out here. The episode had us working in teams of two on a 24 hour transformation. 
We were provided with 24 hours and $12,000.00 worth of ikea gift cards and asked to completely overhaul an existing space to meet a real life client's needs. Designer Natalie Chong and I were given the basement. This large space needed to be multifunctional in order to meet the needs of a family of four. Here are my tips and tricks for designing for a family.
1. Kid's Grow Up
Always keep in mind that although designing for children is very fun, that everyone grows up. Keep children's areas as multifunctional as possible. Keep colours neutral and timeless so that the space can grow with the child. 
I love getting input from the children when designing a space but get them involved in something that can easily be changed. For example ask them to draw 3 pictures to match the colour scheme and frame them or have them help with a fun DIY project. Give children choices, if the stool comes in red, blue and white allow them to pick; just make sure that you would be happy with any of the choices.
In Episode 3 we created this fun curtained off space for the child. The point of the curtains was to allow the family to close off the mess when they were entertaining guests. When the child is done with the space it becomes an amazing storage area. Remember ikea has so many amazing furniture and decor items for children, spend as little as possible on items that will be outgrown. 
We used Ikea's Stuva line to create kid-friendly storage. This particular line of products has easy to open compartments and fully cut out pulls that prevent little fingers from getting caught. Although this line is aimed at children, I would have no problem using it in a mudroom or teen bedroom.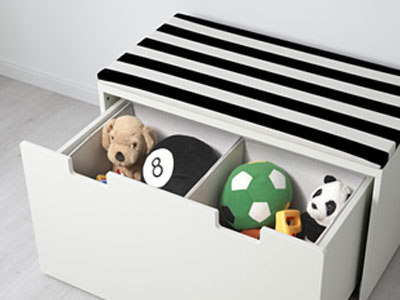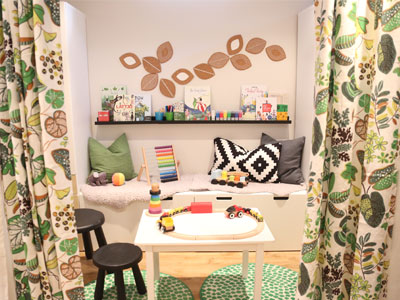 2. Storage for the Whole Family
When designing for a family it is important to think about storage. You can never have enough storage, I think. Today there are so many amazing items available that serve double functions. The Vallentuna ottoman from Ikea is one of them. Not only is this a fully upholstered ottoman but it also allows you to store items inside.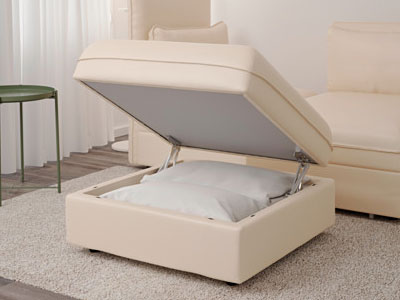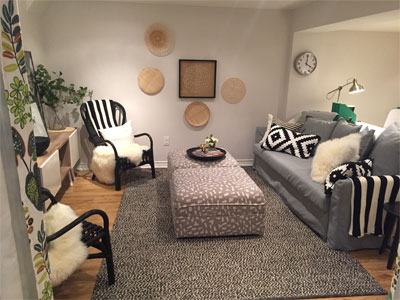 3. The Office is Everywhere
In today's world the office is everywhere. The office is a completely portable space that no longer needs its own room. For busy parents it is important to integrate a work space within your living area. It can be as simple as a small lap top table or a whole desk with storage.
In Episode 3 we created a multi-functional work space that could seat 2. We positioned it in the middle of all the action, allowing those with a busy work schedule to still interact with the family. 
When placing a workspace within a family space it is important to organize yourself. Keep all lose papers hidden away and filed. I love ikea's Alex drawer units with file storage as they are a great support for a Linnmon desk top.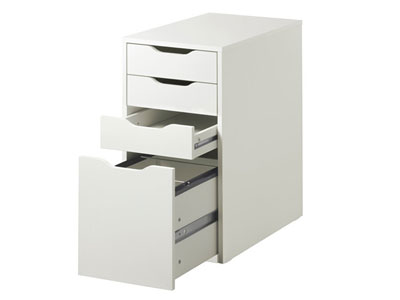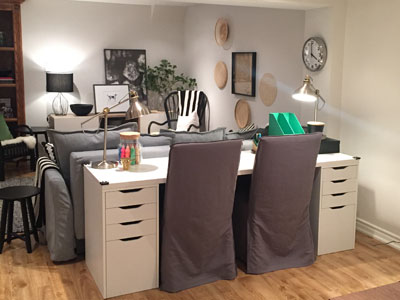 4. Function is First
When you are designing a family space you really have to think about the way your family functions. You need to ask yourself important questions like where does homework get done? Where do boots come off? Where does dinner get eaten? in order to better evaluate your family space. 
In Episode 3 the family requested a dining area in the basement. Yes this is not the normal place for a dining area but their upper level had no real dining space and this is what worked for them. We used a large Morbylanga dining table with a rustic feel, so that it had character and would stand up to the kiddies.
The same goes for having spaces no-one uses. Many families no longer use the formal living space which has given rise to great rooms and larger family rooms. Spending money on something that is not used is just not very family friendly.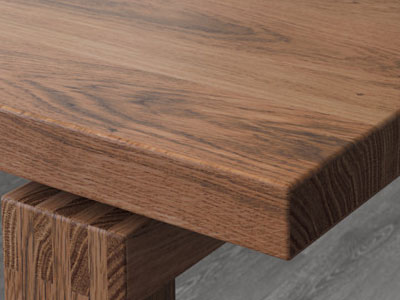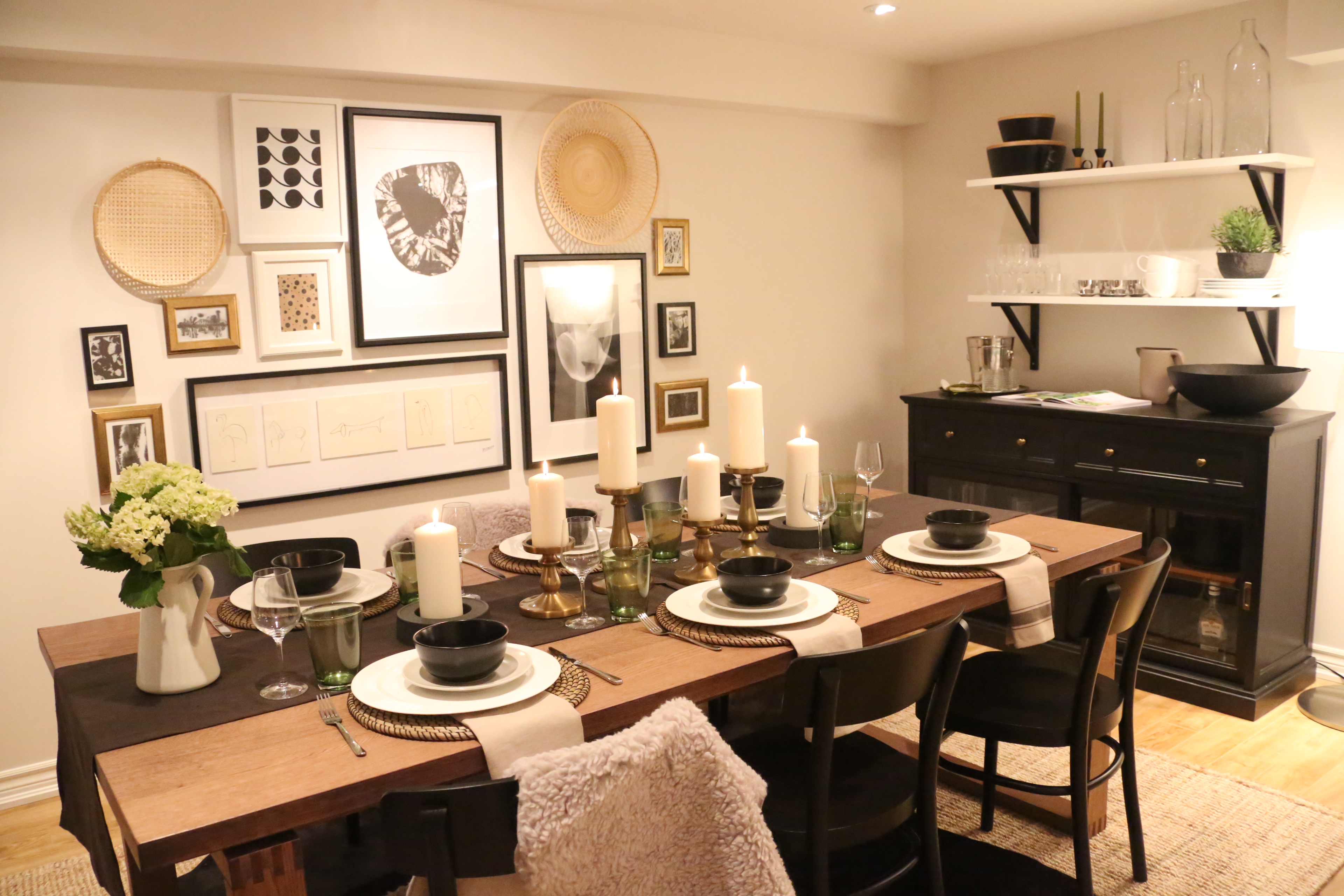 Hope this helps when you are designing your family space!