I am a summer baby and love the outdoors. Being able to enjoy our short summer months is very important. As an Interior Designer, I love converting my Interior Designs to Exterior Designs. If you are lucky enough to have an outdoor space to escape to why not make it fabulous this summer! Make the most of Summer!
---
---

Outdoor Rugs
Outdoor rugs are a great way to bring the inside out. Not only do they look great and really grounds your outdoor space but they also are easy to wash and maintain. Look for rugs made out of a 100% polypropylene a strong man made fiber. Consider adding a pop of colour or a bold geometric pattern to add a bit of fun to your outdoor space.
Find some amazing outdoor rugs at Wayfair
---

Outdoor Furniture
When it comes to outdoor furniture, it is important that it be able to stand up to the elements. I find with outdoor furnishings you really do get what you pay for. I prefer to look for aluminum, cast aluminum or weather treated woods as they stand up to our Canadian environment. Ensure that any upholstered elements are done in outdoor fabrics such as Sunbrella.

Caring for Your Furniture: Make sure to purchase the coordinating furniture covers also consider investing in special outdoor furniture cleaners. Seal your wood products regularly with proper sealer to ensure longevity.

Tip: Consider shopping for your outdoor furniture at the end of the peak season in order to save money!
---
Outdoor Fireplaces

One of the most luxurious items my clients' request for their exteriors are outdoor fire pits or fireplaces. These make a beautiful focal point for your outdoor living space and also become a great source of heat on those cooler nights.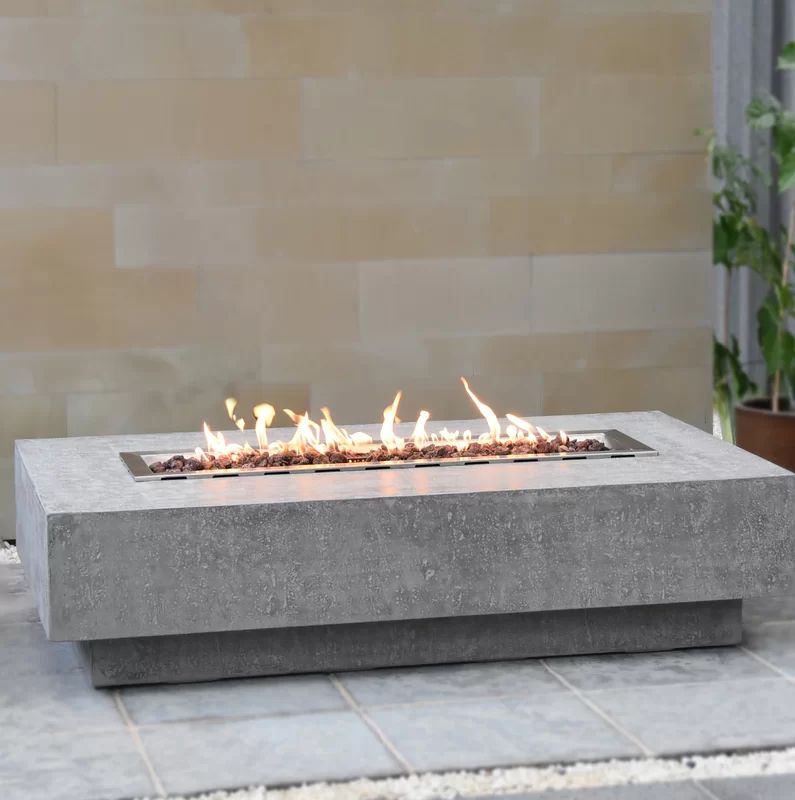 Check out some great outdoor fireplaces on Wayfair
---
Outdoor Lighting

Exterior lighting is very important. Lighting your outdoor space properly will allow you to enjoy it long into the evening. Consider lighting stairways, paths and doorways for practical reasons. Don't forget to add to the outdoor ambiance with outdoor string lights or LED cubes.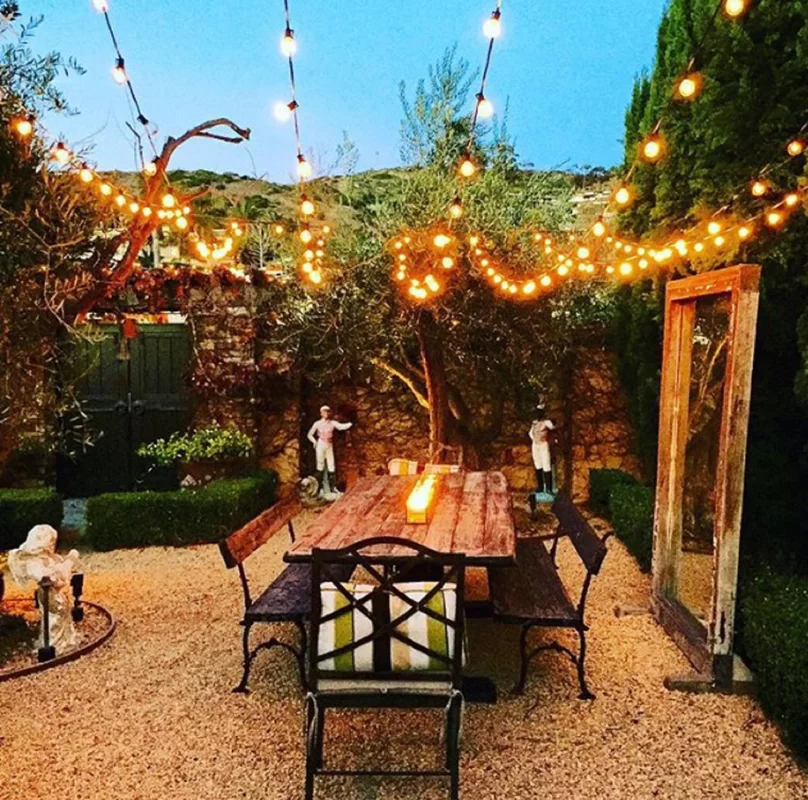 String Lights are great for the outdoors check out some on Wayfair
---

However you choose to design your outdoor space remember to relax and enjoy it!