There is nothing like fresh salsa anytime of the year. Not only is it healthy but it can last in the fridge for 2-3 days and just gets more delicious.
---
---
Recipe: Pico De Gallo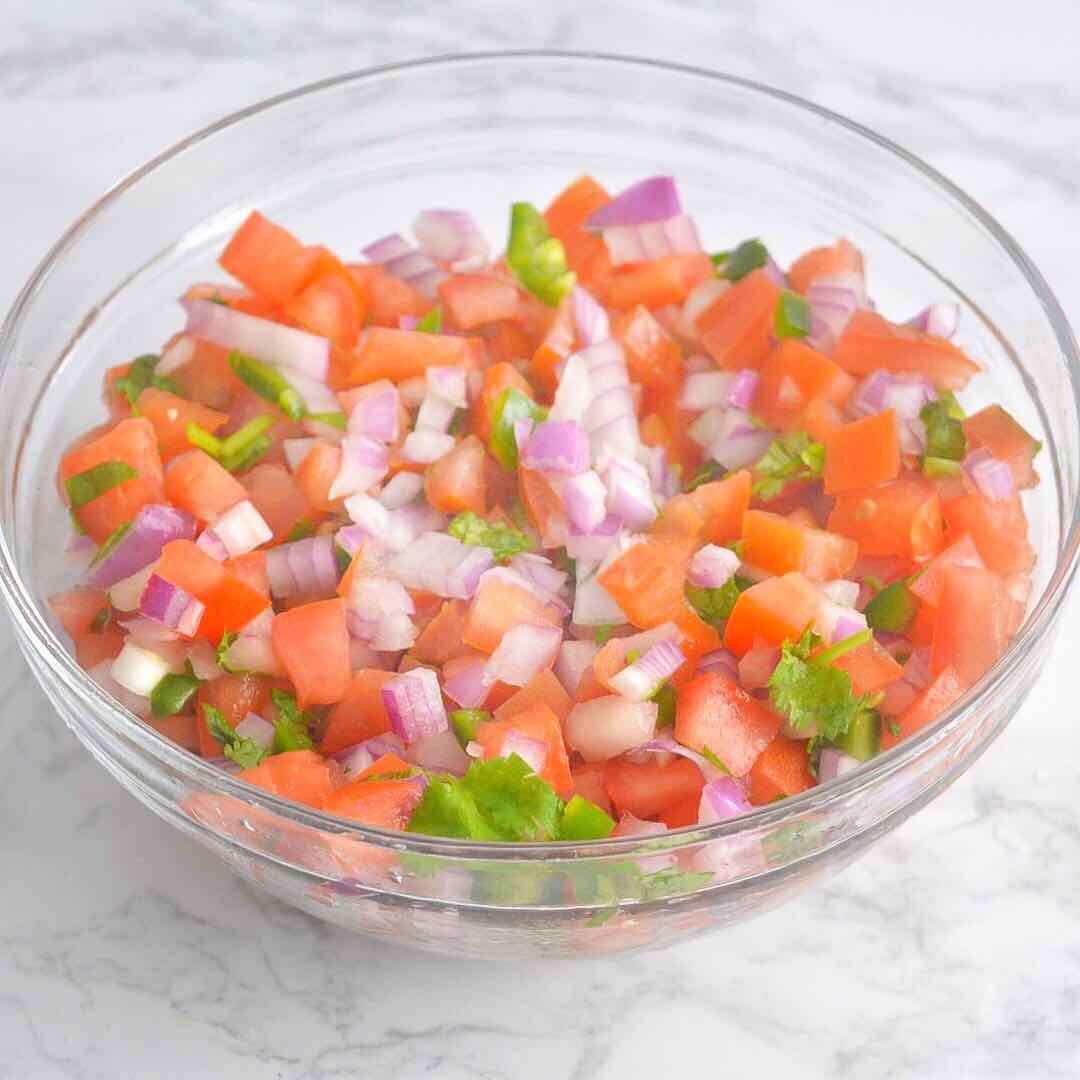 This Pico de Gallo is easy, healthy and the perfect fridge staple. It is great on eggs, pizza, bread and of course tacos
Ingredients

4 Plum Tomatoes
2 Jalepenos 
1 Red Onion
1 Lime
Cilantro to Taste
---
Preparation
Wash all the vegetables thoroughly 
Cut the plum tomatoes in quarters and remove the seeds and juice leaving just the flesh, then dice the flesh into small pieces 
Remove the seeds from the Jalapenos and dice into very small pieces 
Chop the red onion into small pieces  
Chop cilantro roughly 
Juice the lime
---
Instructions

1. Mix all the vegetables together, add cilantro and lime juice and enjoy!