Picking a paint colour for your home is always a difficult decision. Do you choose something neutral or with colour? Do you paint every room the same colour or do you pick different colours throughout. What about that accent wall? With all these questions picking the perfect colour is often no easy task! Here are our top paint colour picks for 2018!
---
---
My Favourite Trim Colours 

Benjamin Moore Chantilly Lace 
Is a bright white that is perfect for walls, trim and furniture. It is one of my personal favourites and is at the top of the deck for many designers. 
Benjamin Moore Oxford White
Has a classic warmth to it and always looks perfect on trim!
Benjamin Moore Decorator's White
Is clean, simple and does not have a yellow undertone that you will find in other white paints.
Benjamin Moore Snowfall White
Is the perfect trim colour for classic and timeless spaces, with a small undertone of yellow it adds warmth and classicism to a space.
---
My Favourite Accent Wall/Dark Colours

Benjamin Moore Dior Gray
Is one of my personal and absolute favourite colours, not just for its name but for its versatility and the fact that it looks great with so many different accent colours.
Benjamin Moore Hale Navy
With blue as one of the most popular colours these days hale navy is a great and very rich accent colour for accent walls, kitchen cabinetry and more.
Benjamin Moore Wrought Iron
This is one of my favourites for cabinetry as it remains close to black but remains in the grey category.
Benjamin Moore Black Knight
You can never go wrong with accenting in black! 
---
Some of My Favourite Colours in Spaces We Have Done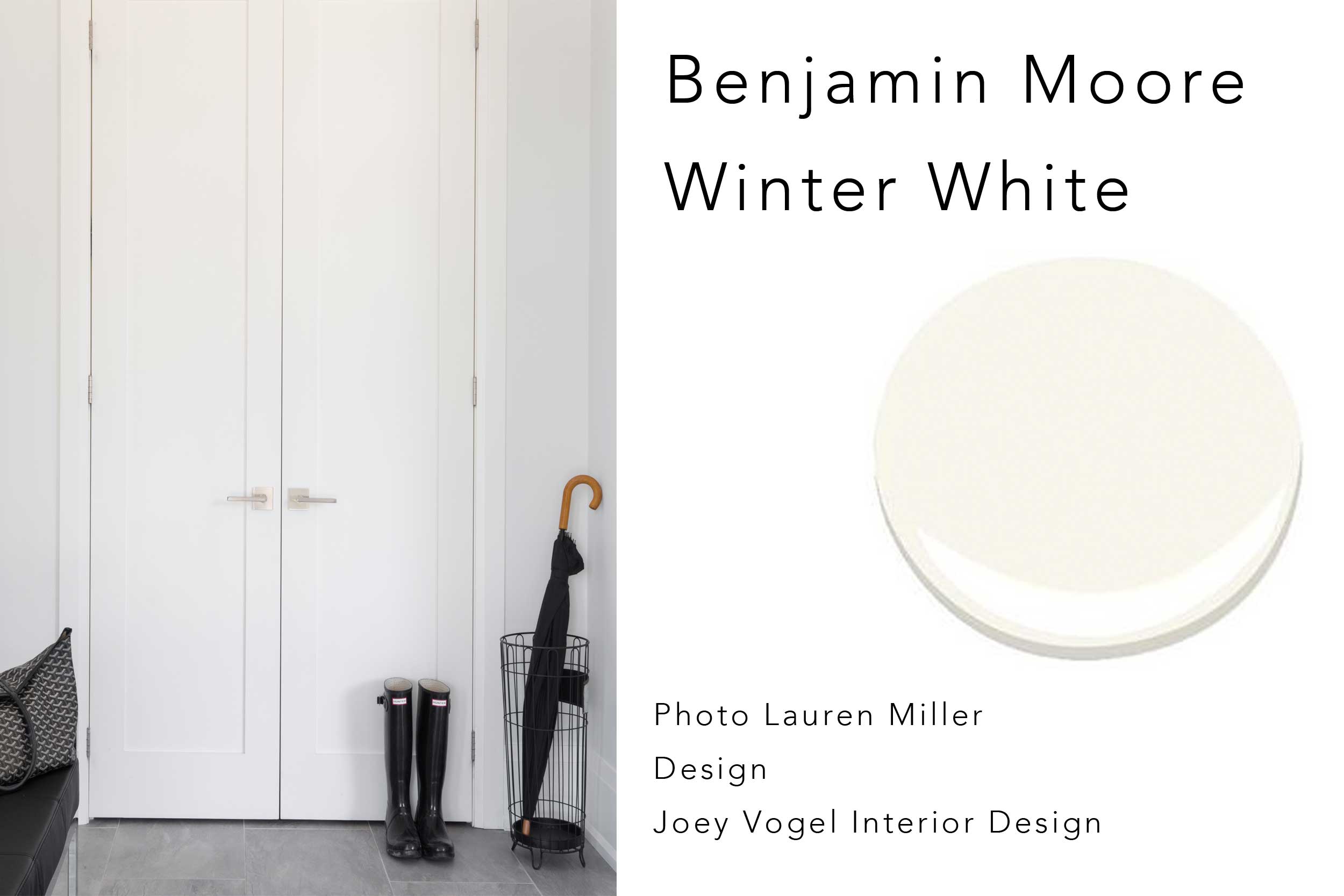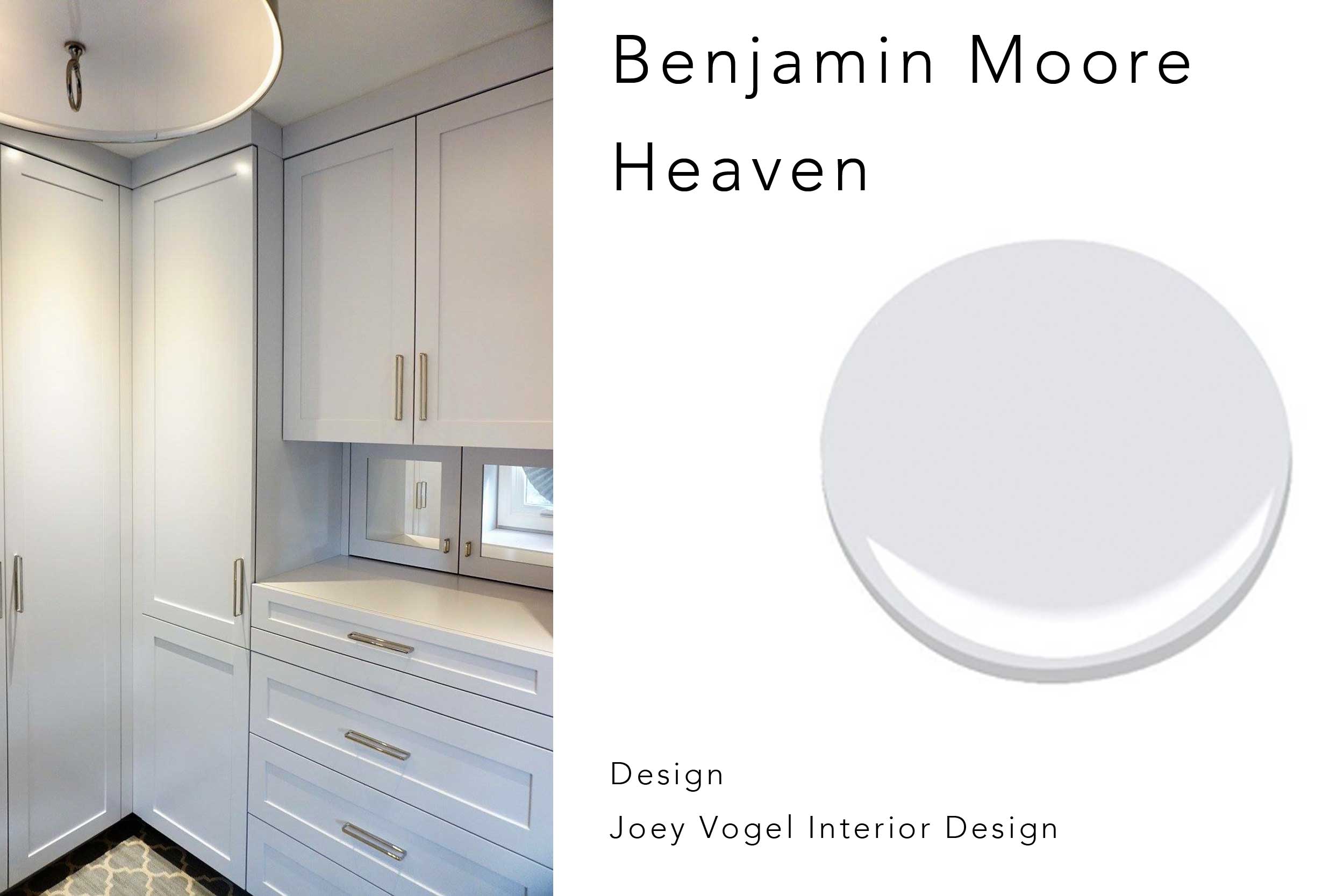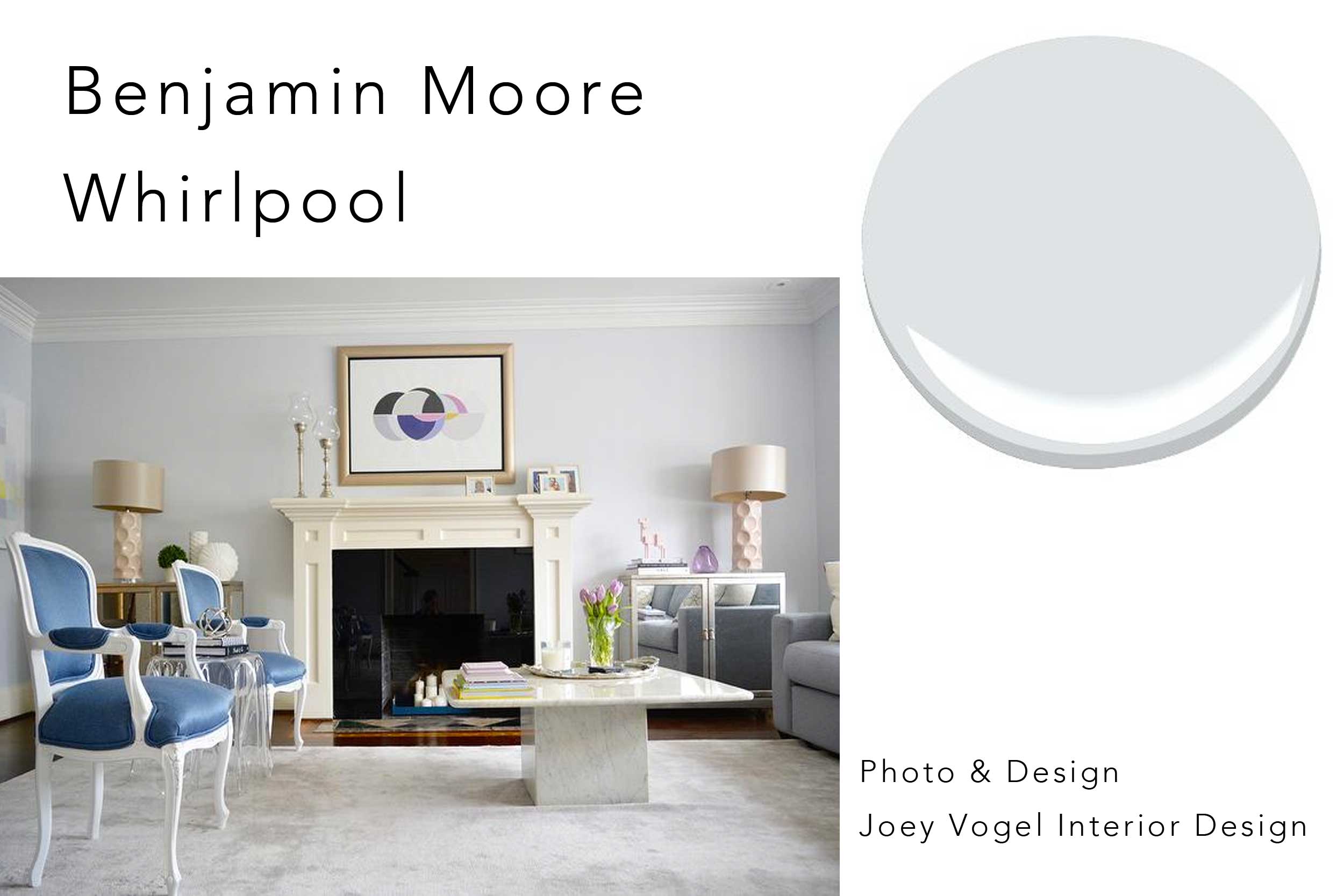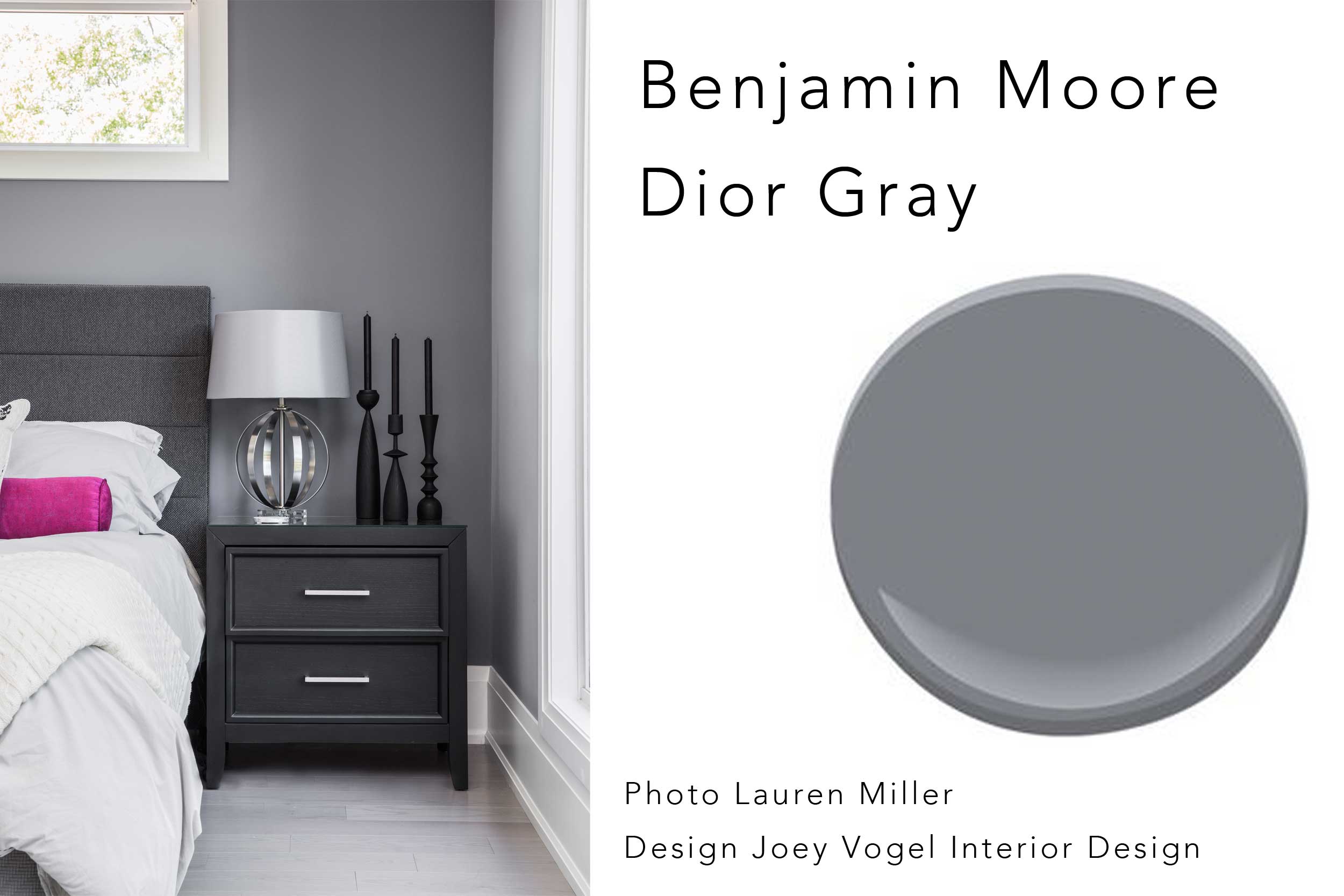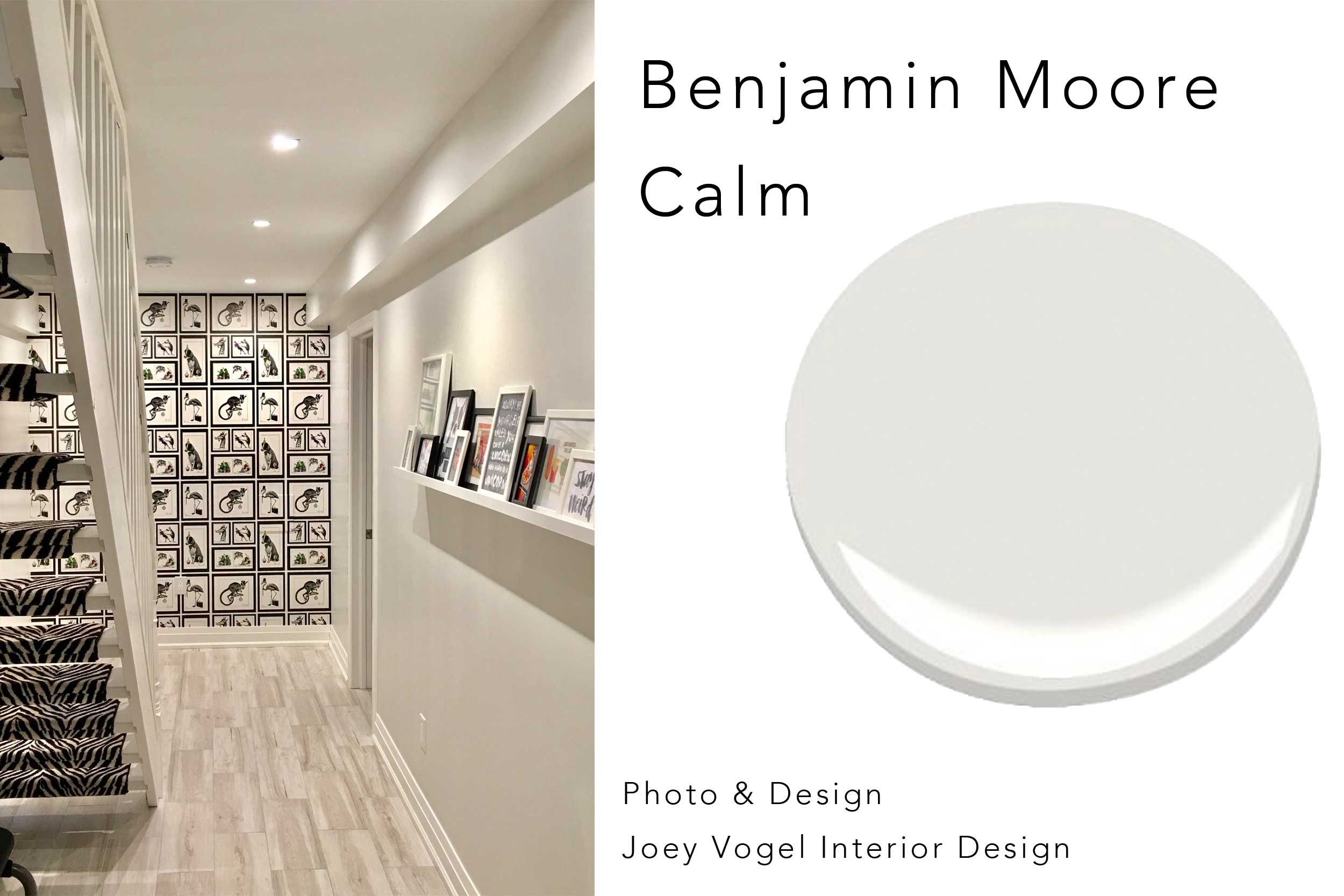 ---
To Book a Colour Consultation Today Click Here