You know how we feel about photo walls, we think they are such a great use of wall space. Photo walls are more than just decor or art they have sentimentality and meaning.
Here are some of the different styles of photo walls. 

1. The Photo Ledge Gallery Wall

The photo ledge is great! It is simple, clean and modern looking. The benefits of a photo ledge are that you don't have to mess up your walls with holes. You can also swap photos out and change things up quite easily. Photo ledges are very inexpensive, easy to put up and very timeless.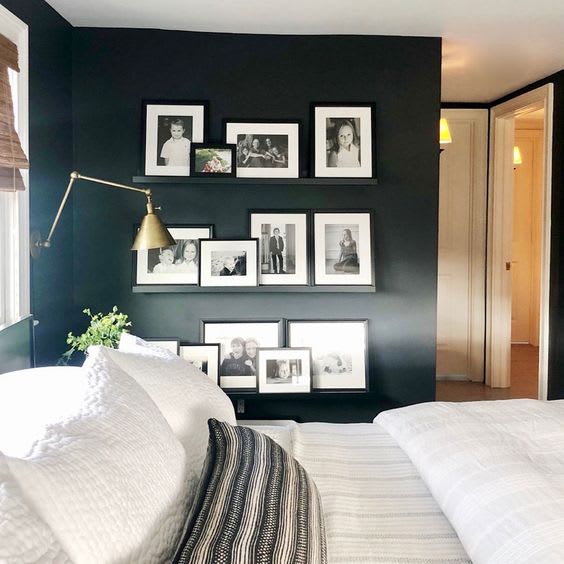 2. The Grid Style Gallery Wall

The grid style is great for those who love symmetry and precision. That would definitely be me! Grid walls are clean, modern and eye-catching. We do recommend getting a professional to help you hang a grid wall. We love using Toronto based company Artstall!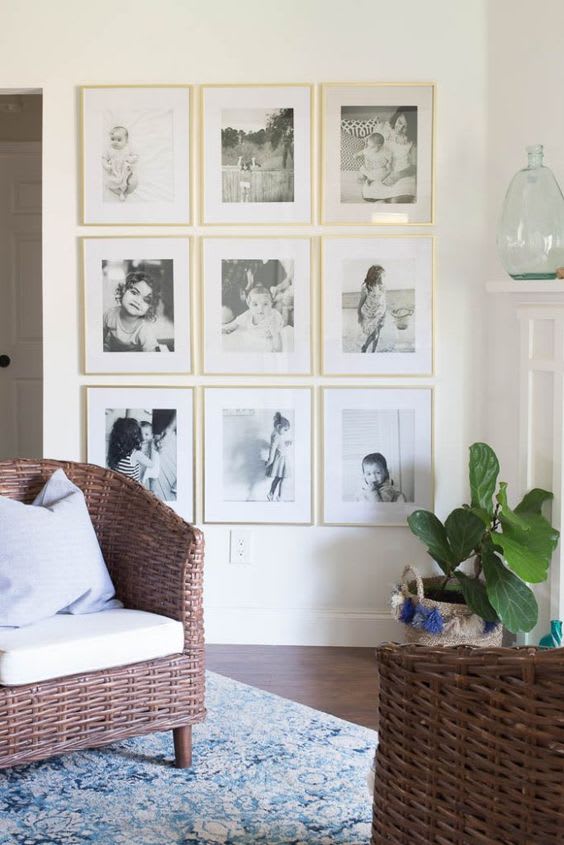 Photo from Apartment Therapy

3. The Collage Style Gallery Wall

The collage style is creative, asymmetrical and extremely easy to Do-On-Your-Own. Collage style walls make adding photos in the future simple. This style is also really quite simple to hang yourself.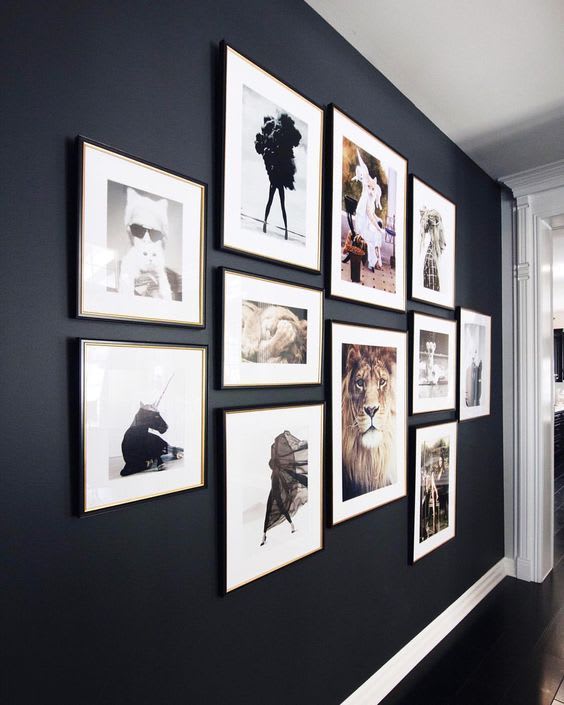 Photo from Decor Lovin

4. The Mixed Bag Gallery Wall

The mixed bag collage style goes beyond just photo frames and allows you to add sculpture, letters and other oddities. This type of photo wall style is fun, lighthearted and unique.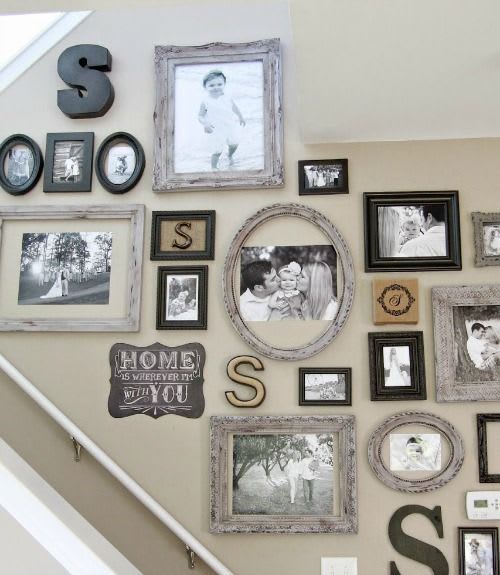 Photo from Good Housekeeping

5. Puzzle Style Gallery Wall

This may be one of the most intricate styles of photo walls we have seen. It incorporates many different sized frames all within the borders of a perfect square. This is not the easiest photo wall style to do yourself but it always turns out great!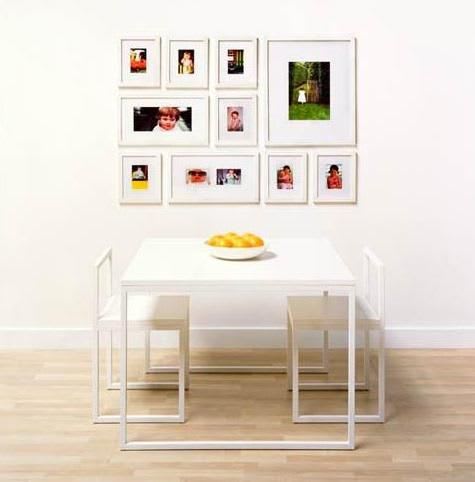 Photo from The Remodelista

We hope this helps you get a better understanding of gallery wall styles! Until next time!