We are thrilled to say we have been in business for over 5 years. September 2019 will mark our 6th year producing amazing spaces and working with amazing clients. We are extremely passionate about what we do and we thought we would share some of our best ever Before and Afters with you!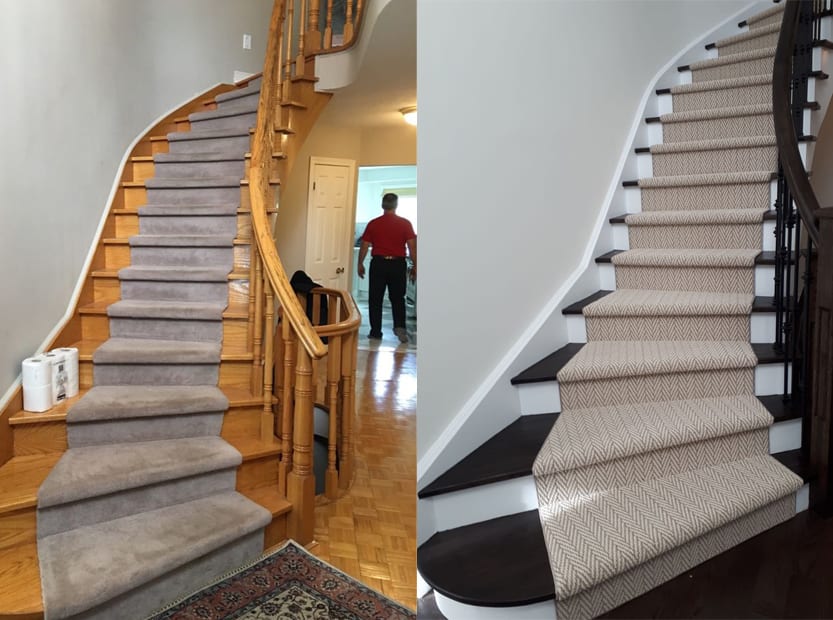 The Downing Staircase
We love these clients as they have been with us from the very start of our company. Always coming back to us for design advice and help with new home projects. Redoing their staircase was something we always wanted to do but it ended up on the back burner for a few years. I think it was definitely worth the wait!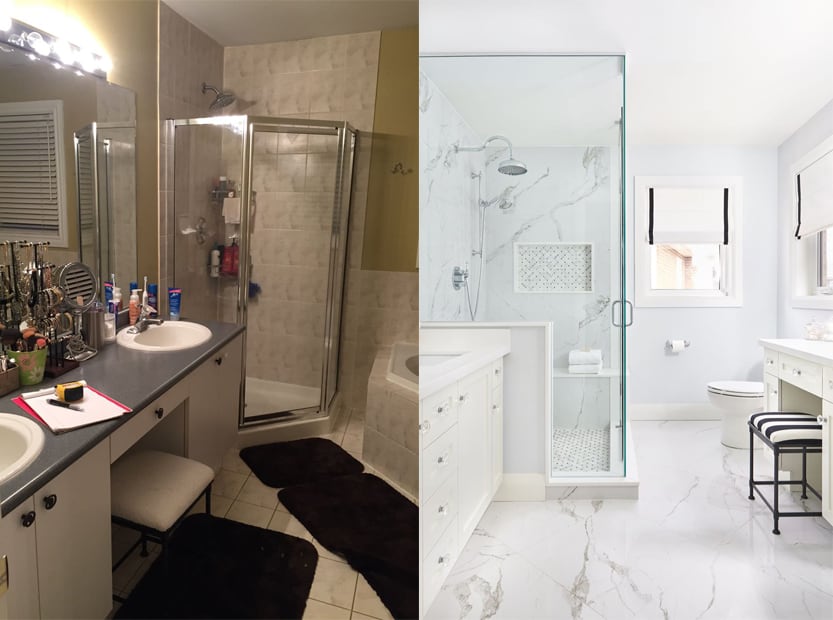 French Inspired Bathroom
This is still, to date one of our favourite projects. The transformation was outstanding and of course the clients were amazing to work with. This master ensuite definitely was in need of an update after 20 years of builder basics. What do you think?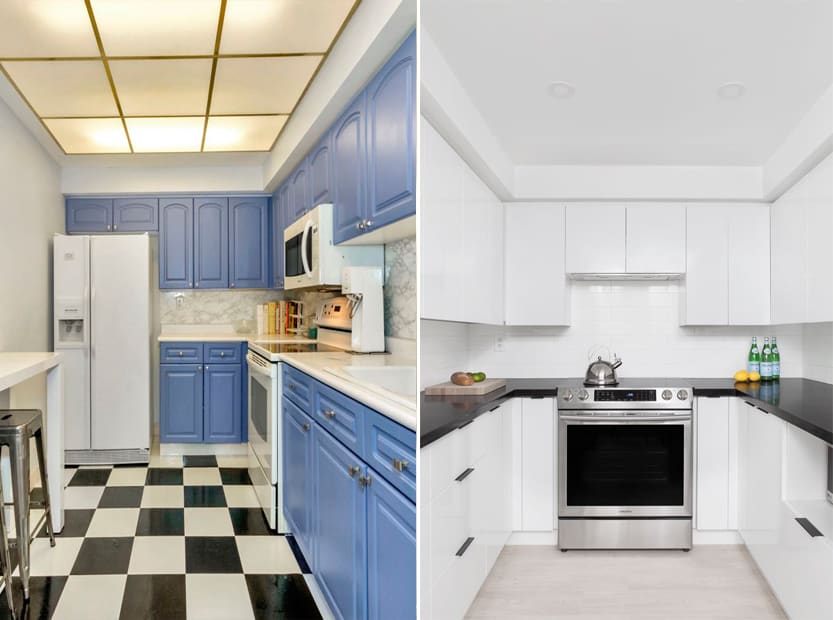 Condominium Kitchen Renovation
We do a lot of work in condominiums due to the growth of condo dwellers. We love to remodel kitchens, bathrooms and entire condo spaces. This kitchen overhaul was a must. We kept things neutral, monochromatic and timeless in our re-design.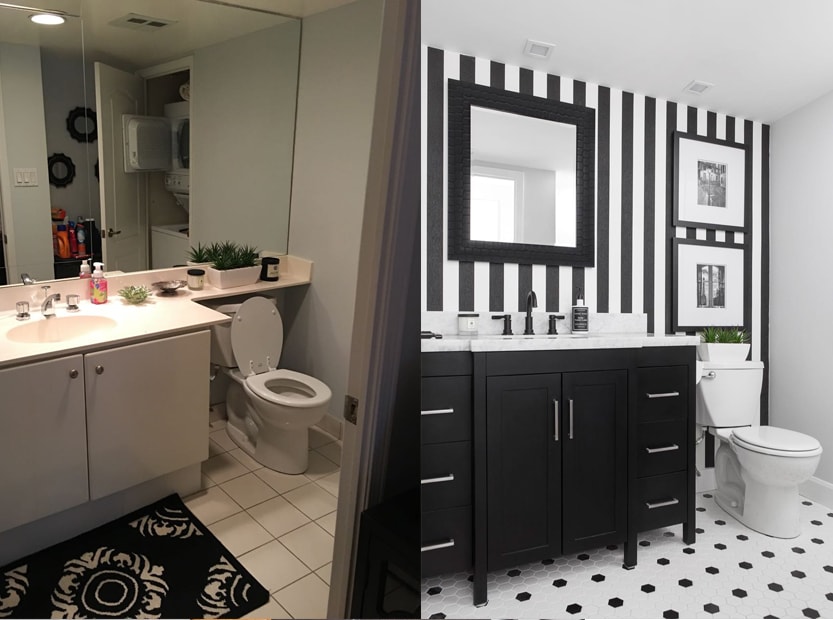 Black and White Punched Up Bathroom
One of our signature styles is going with black and white. We love monochromatic style but adding a bold punch with patterns and graphics made this space truly sing.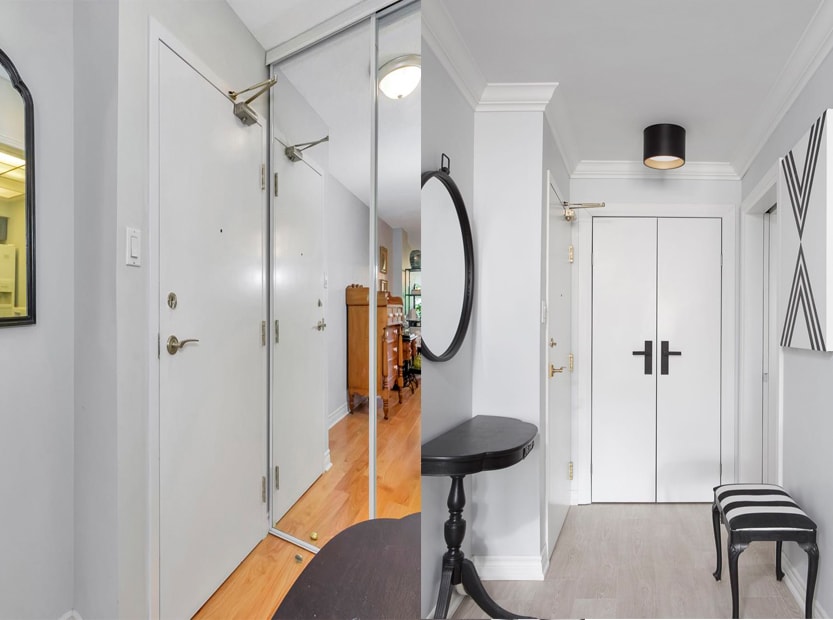 Welcome Home Entry Remodel
Creating an inviting and beautiful entry way is the perfect way to set the stage for your beautiful home. This project, again was a condominium entry which was small but required many different functions. We nailed it!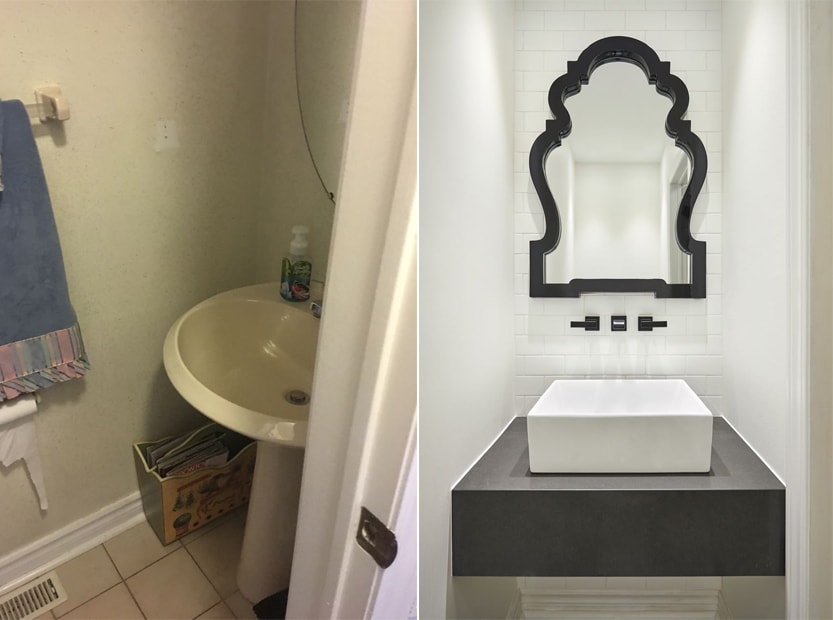 Tiny Powder Room Transformation
With a small powder room, the best design concept is always to pack a punch. Create a space that exudes elegance, shows off different textures and makes a big contrast. 
We hope you enjoyed some of our top before and afters.